You can access your Sail Internet account by going to sailinternet.com and clicking on the "CUSTOMERS" pull-down menu on the top right. Then select LOGIN, as shown in the screenshot below: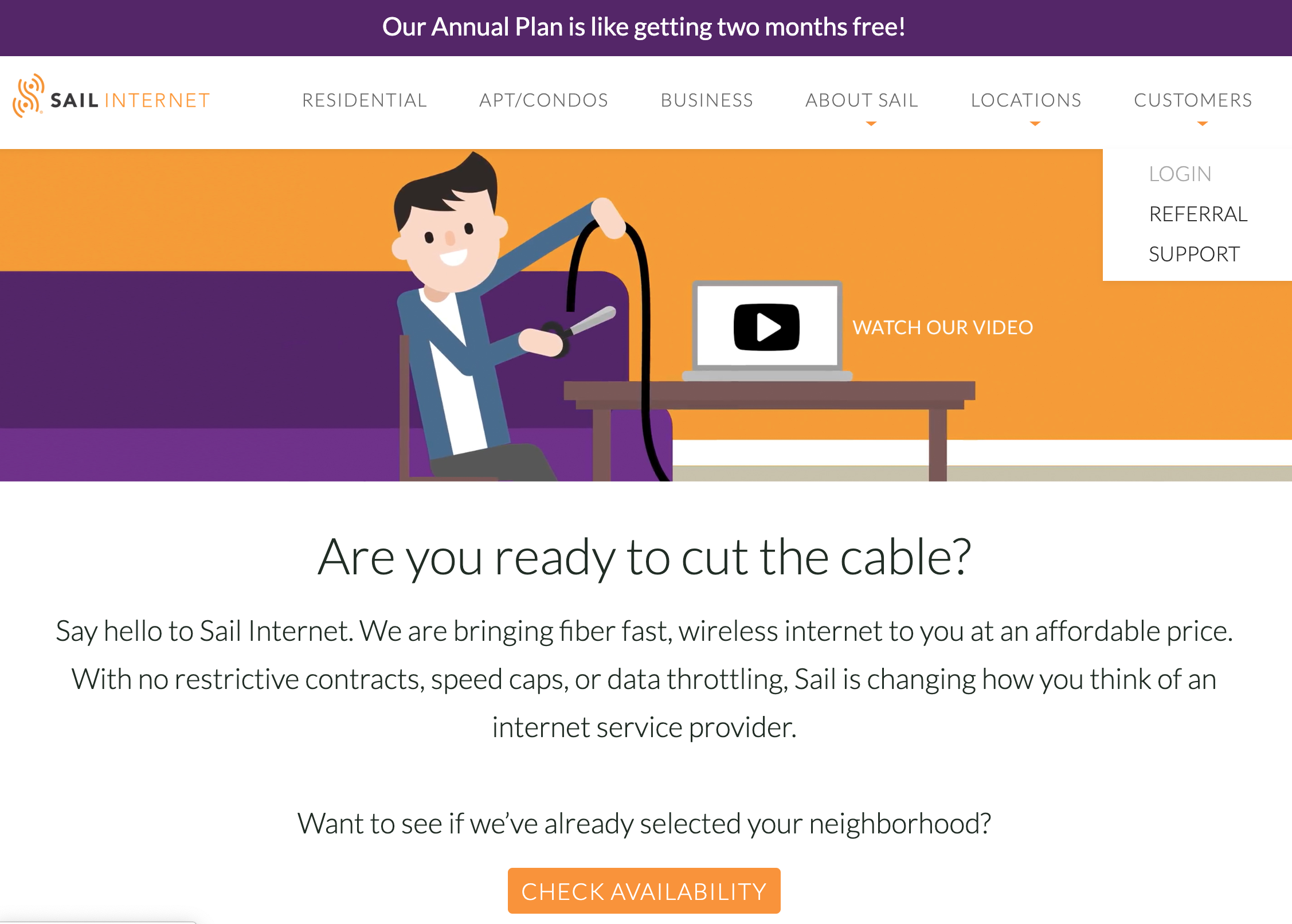 You will be re-directed to a login page, where you will be asked to enter your username and password. Both the username and the password are case-sensitive. The login page should be similar to the one shown below: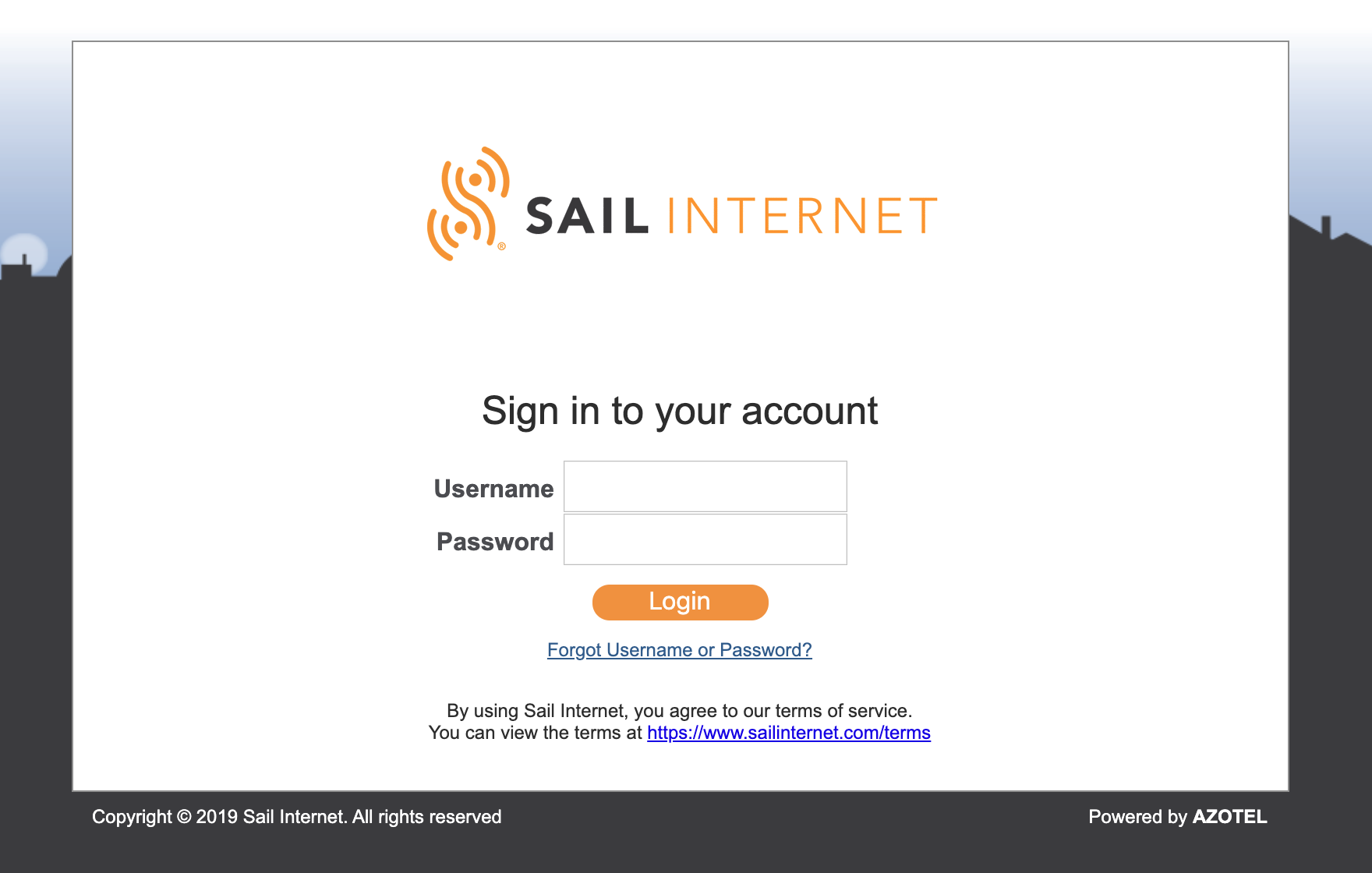 If you enter your username and password, but you are directed back to the login page, that means that either the username or the password or both cannot be recognized by our system. Check to make sure you are using the correct case. You may want to avoid using copy-paste, and instead type directly, to prevent copying hidden characters.
If you are still unable to login, click on "Forgot Username or Password?" near the bottom of the page. You will be directed to a page similar to the one shown below: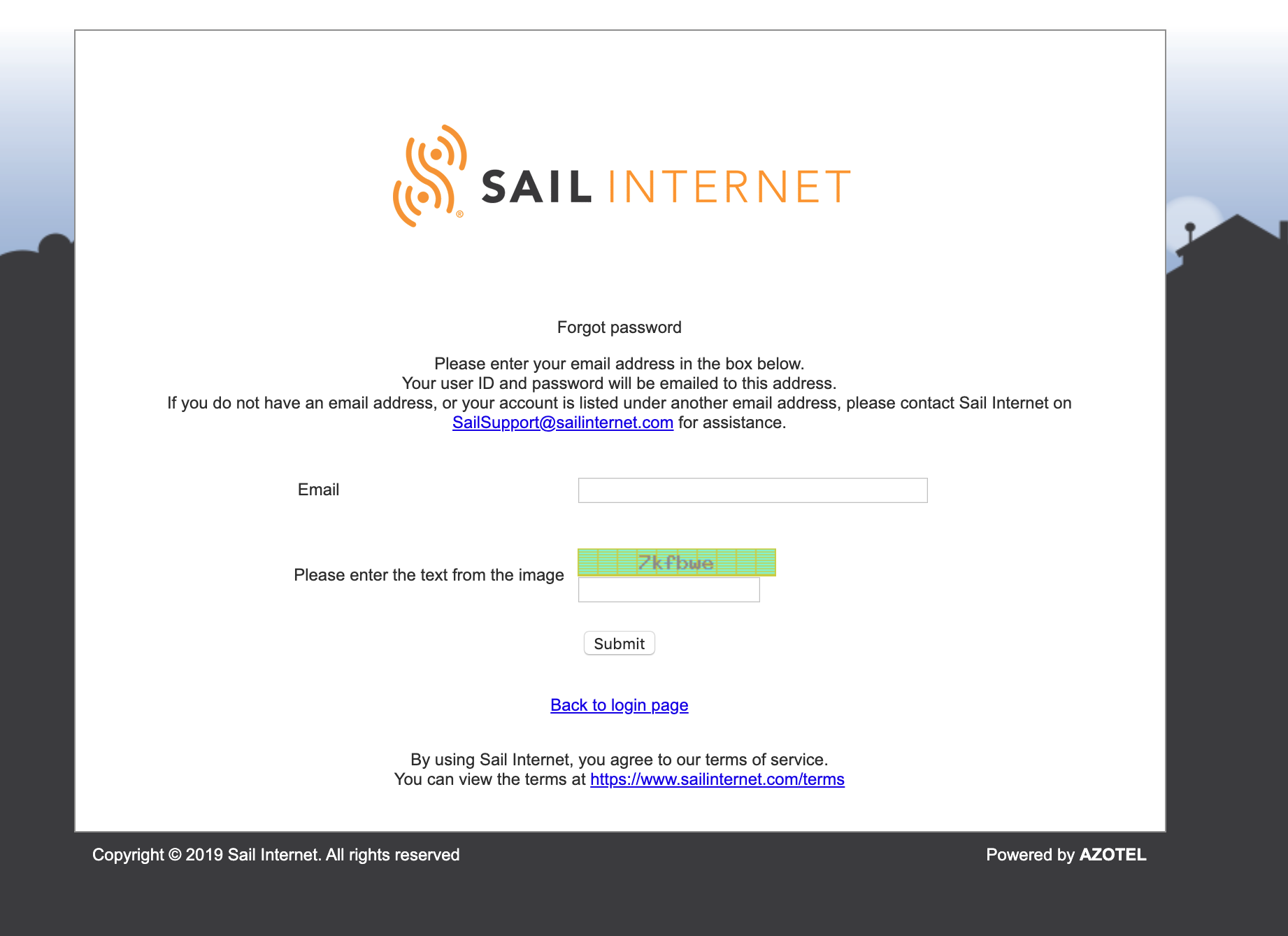 Enter your email address and the text from the image and click on "Submit". You should receive your username and password by email within a few minutes. Try logging in again with the provided username and password. If you are still having login trouble, send an email to sailsupport@sailinternet.com and we will help as soon as possible.